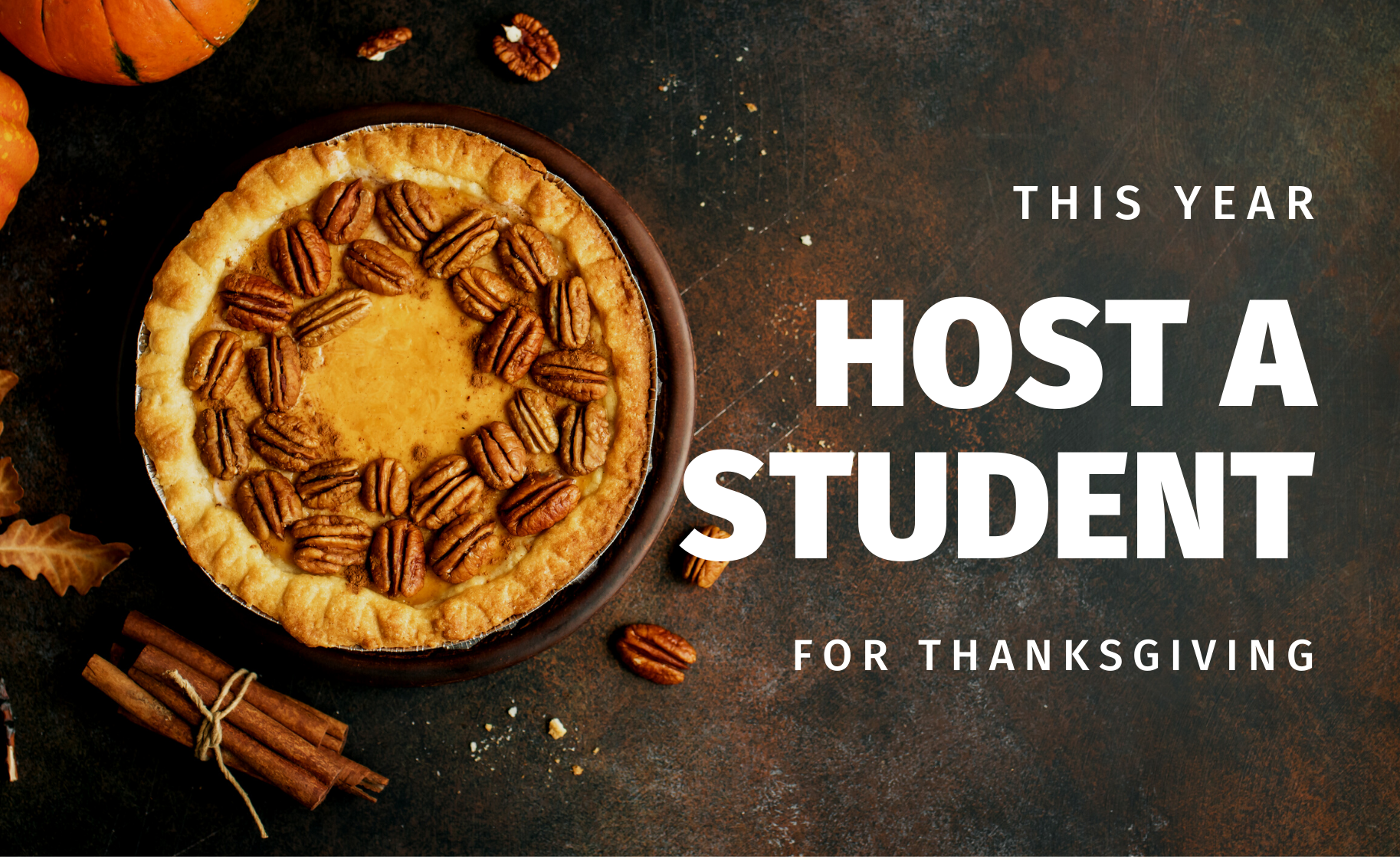 Date/Time
25 Nov 2021
All Day
Thanksgiving Day is a superb opportunity for you to show God's love by sharing your traditions with international students. In addition to sharing your Thanksgiving meal, you will need to arrange and possibly provide transportation for the students who will join you.
Please Take Note:
UC is requiring all students to be fully vaccinated by November 15.
When you contact the students who choose to attend your dinner, let them know whether or not you and other dinner attendees (family or friends) are vaccinated and ask if that makes a difference to them.
Regarding masks, we recommend that all people wear them during transport.  At your dinner location, it's up to you.  If you have a small space for conversation/games/etc. before or following dinner, you might want to request that everyone wear a mask.  If your space is large and there is good ventilation, do what all agree is comfortable.
This is a very popular activity for students since it is a uniquely North American holiday, and many past participants have developed life-changing friendships during their Thanksgiving experience.
If you have an international friend that you would like to invite to your dinner, you will have an opportunity to give them early access to sign up.
Time of meal is according to your schedule. Please provide us the time of your meal when you register.
Thank you for your interest in being a Thanksgiving Host with IFI Cincy!